| | |
| --- | --- |
| Posted on July 1, 2013 at 4:40 PM | |
On Saturday a gentleman contacted the Tri County Divers, dive club, about a motor that fell off his boat. He said they had a good idea where it went in the water and had placed a marked buoy there. He thought the motor was about 21' deep.
Due to the less then 10' of vis we decided to do a circular search pattern using a rope. We had 3 divers so one sat at the buoy to control the pattern while the other two did the search. Divers were about 10-15' apart on the rope and about 15' was let out each time. After 30 min of searching we came up to check all the divers. When I called the "up" I thought we had only gone through about 1/2 of our 100' rope. In reality we only had enough for 2 more rotations before we were going to have to move our search area.
After a 5 min break we descended and picked up where we had left off. About 2/3 the way though that rotation the motor was found. An SMB was shot to the surface and tied off.
Then came the fun of the lift which is all in the pics.
Here is the SMB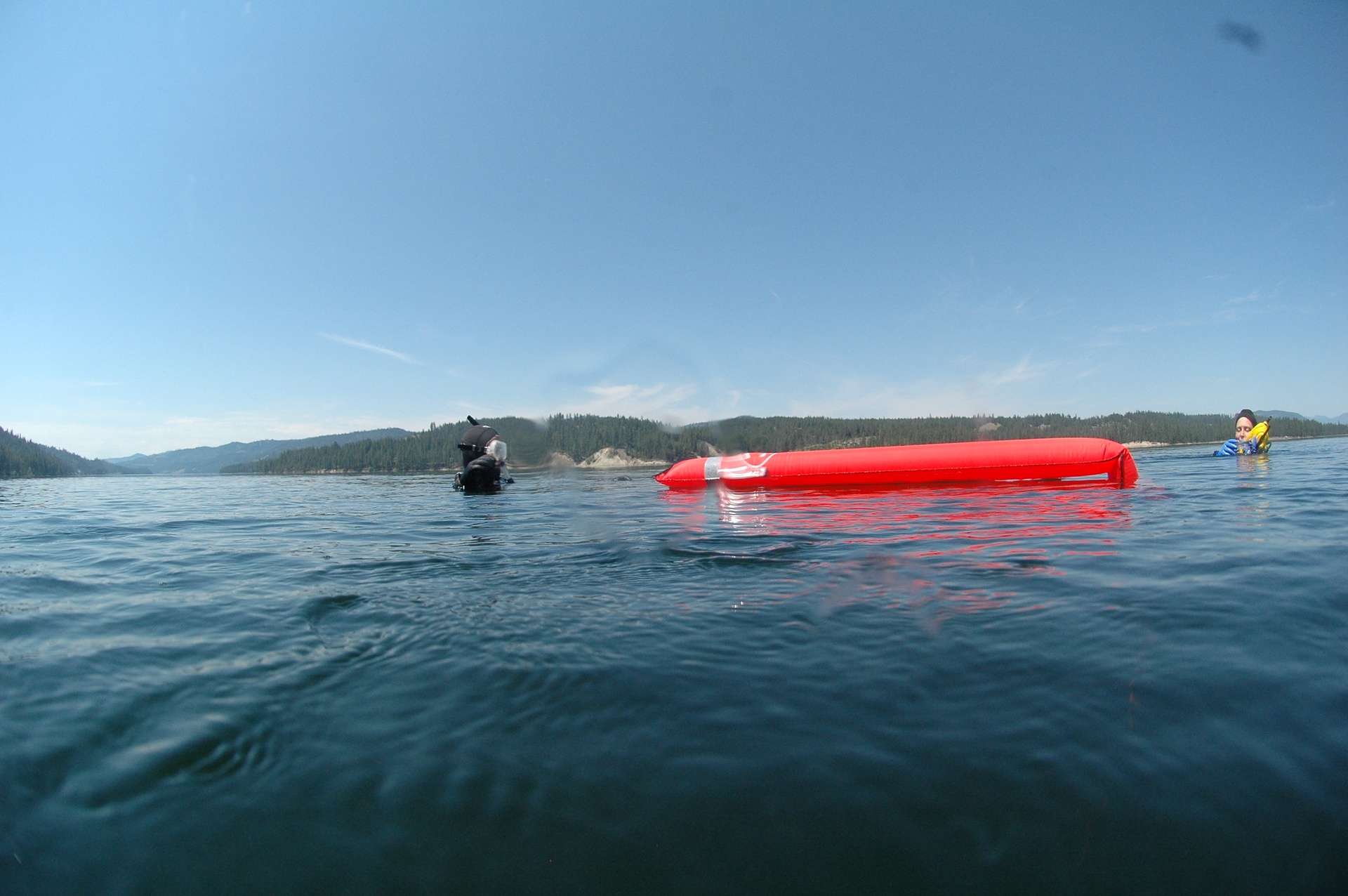 Here is the motor. Right now Brennen is attaching the homemade lift bag. Beth is supporting him and carrying the tank for use with the lift bag.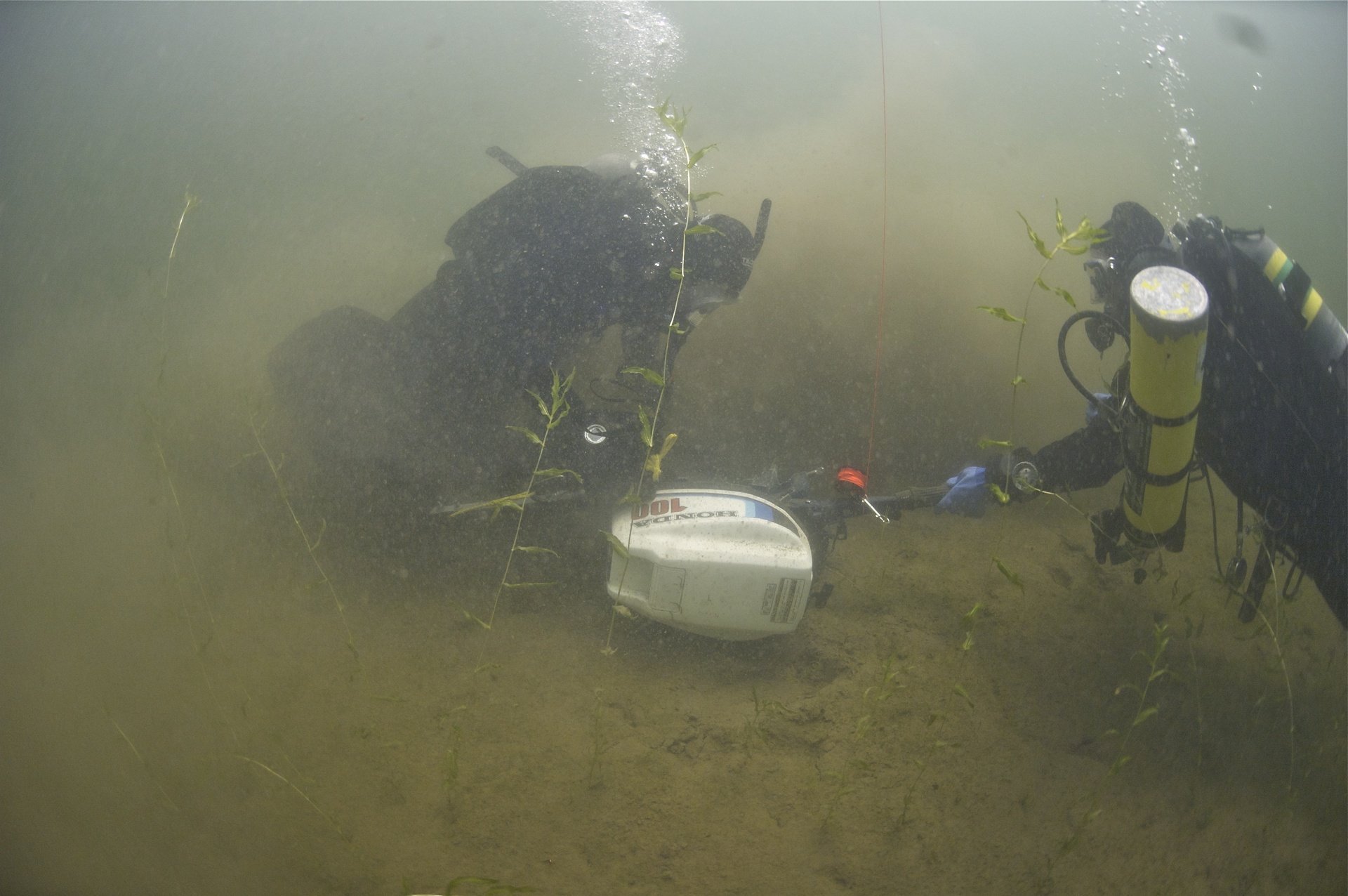 Finishing the rigging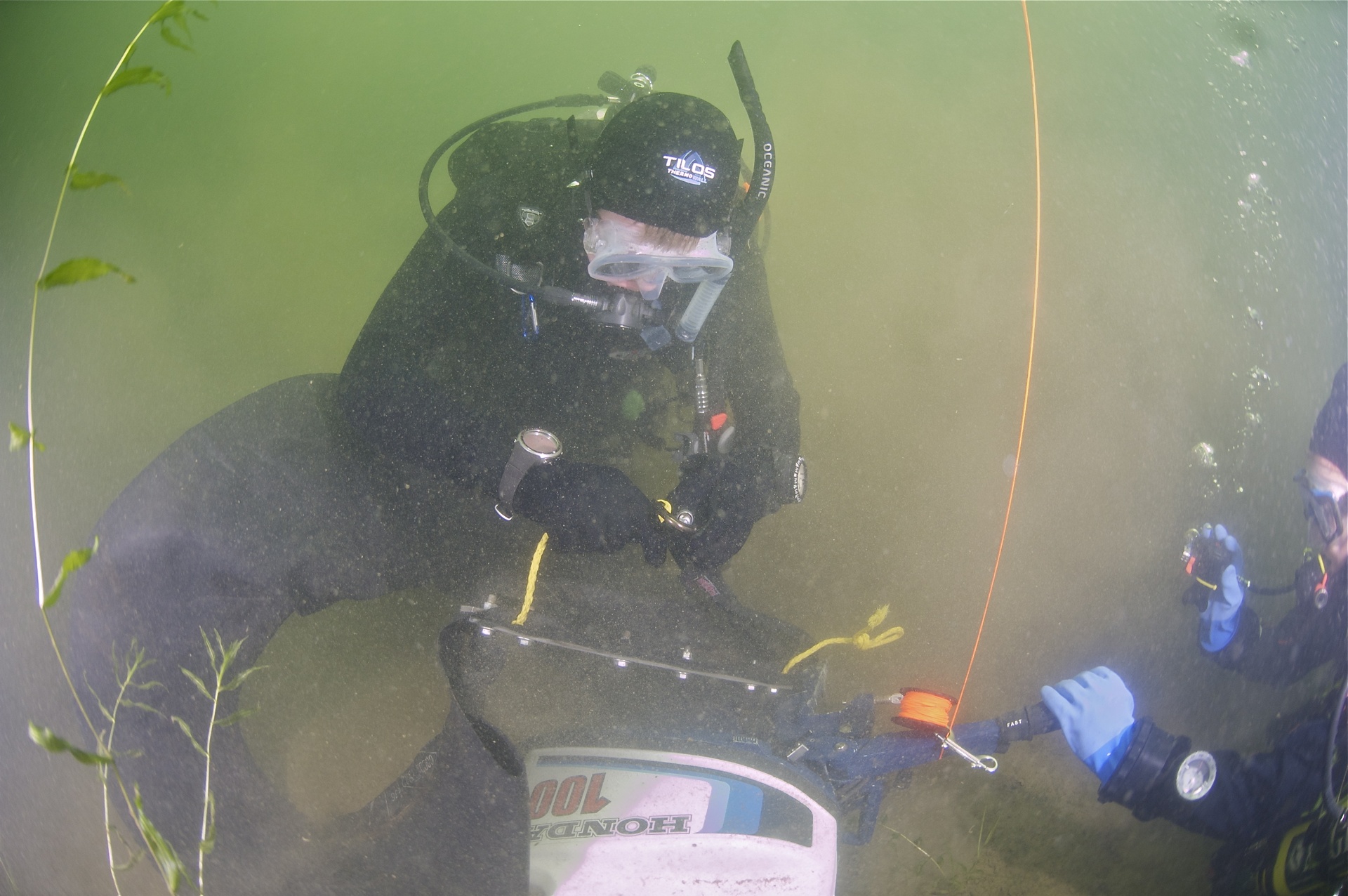 Here air is being added to the lift bag from the AL40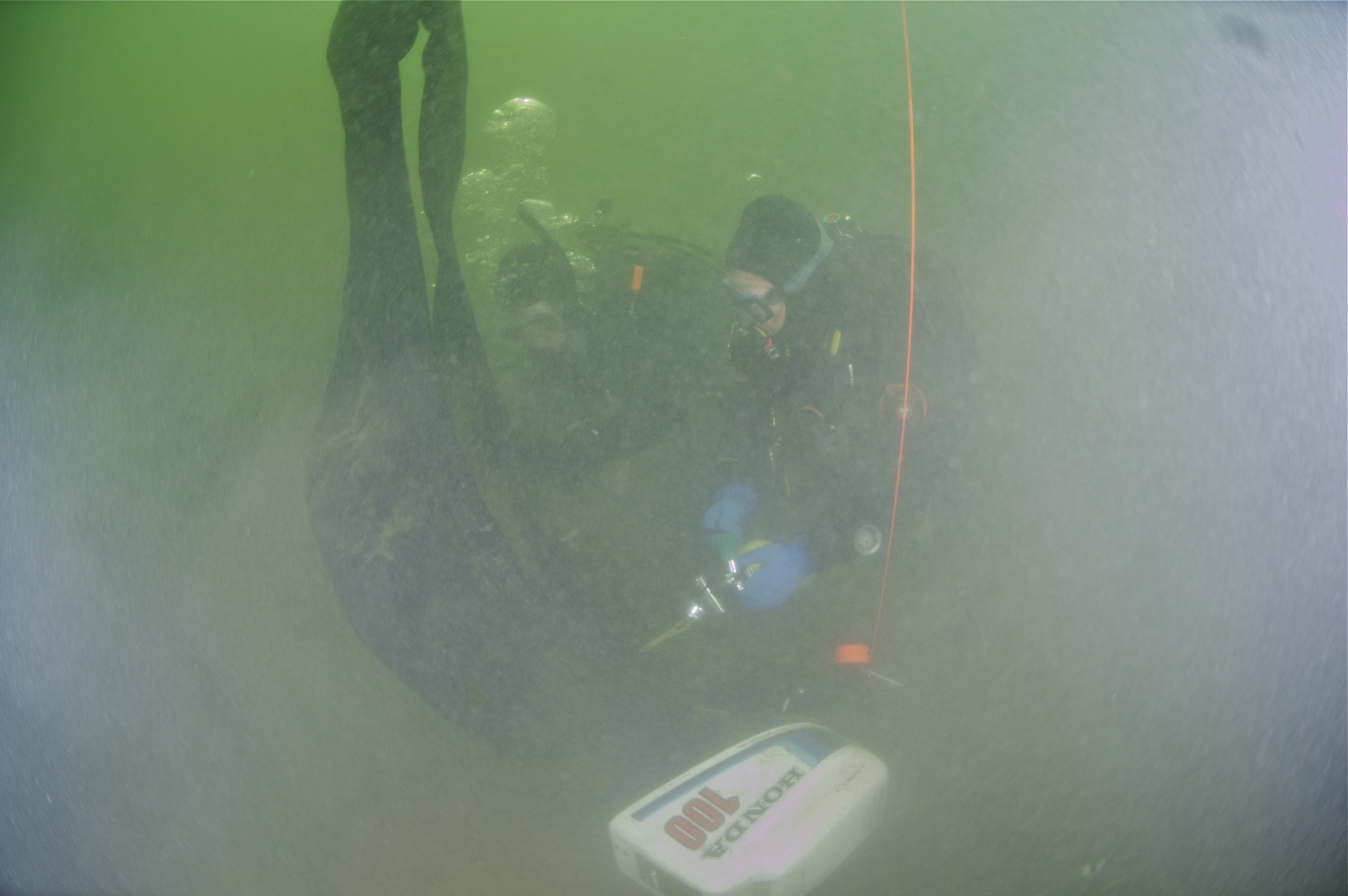 Here you can see everything is rising up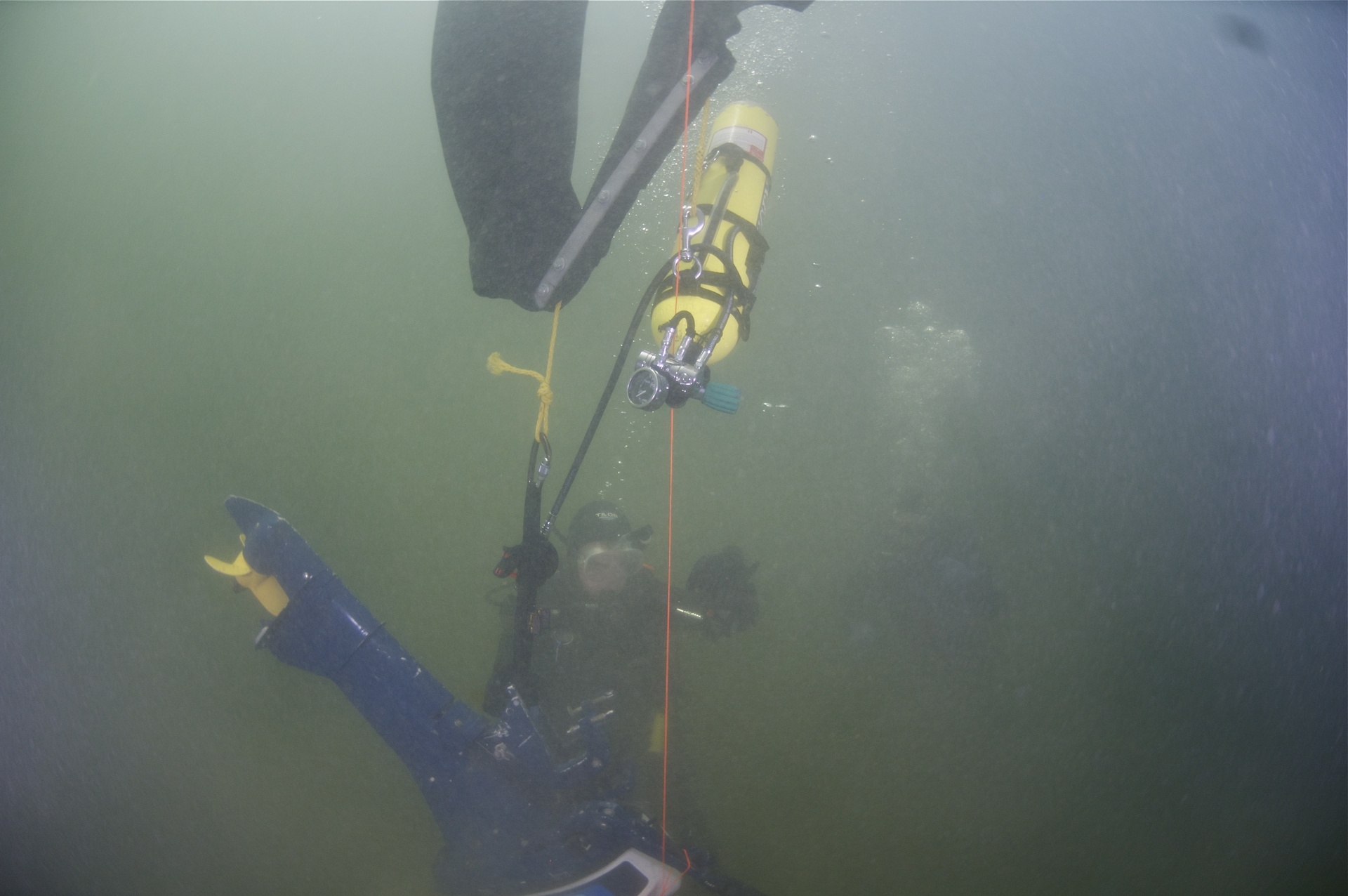 Another shot, almost to the surface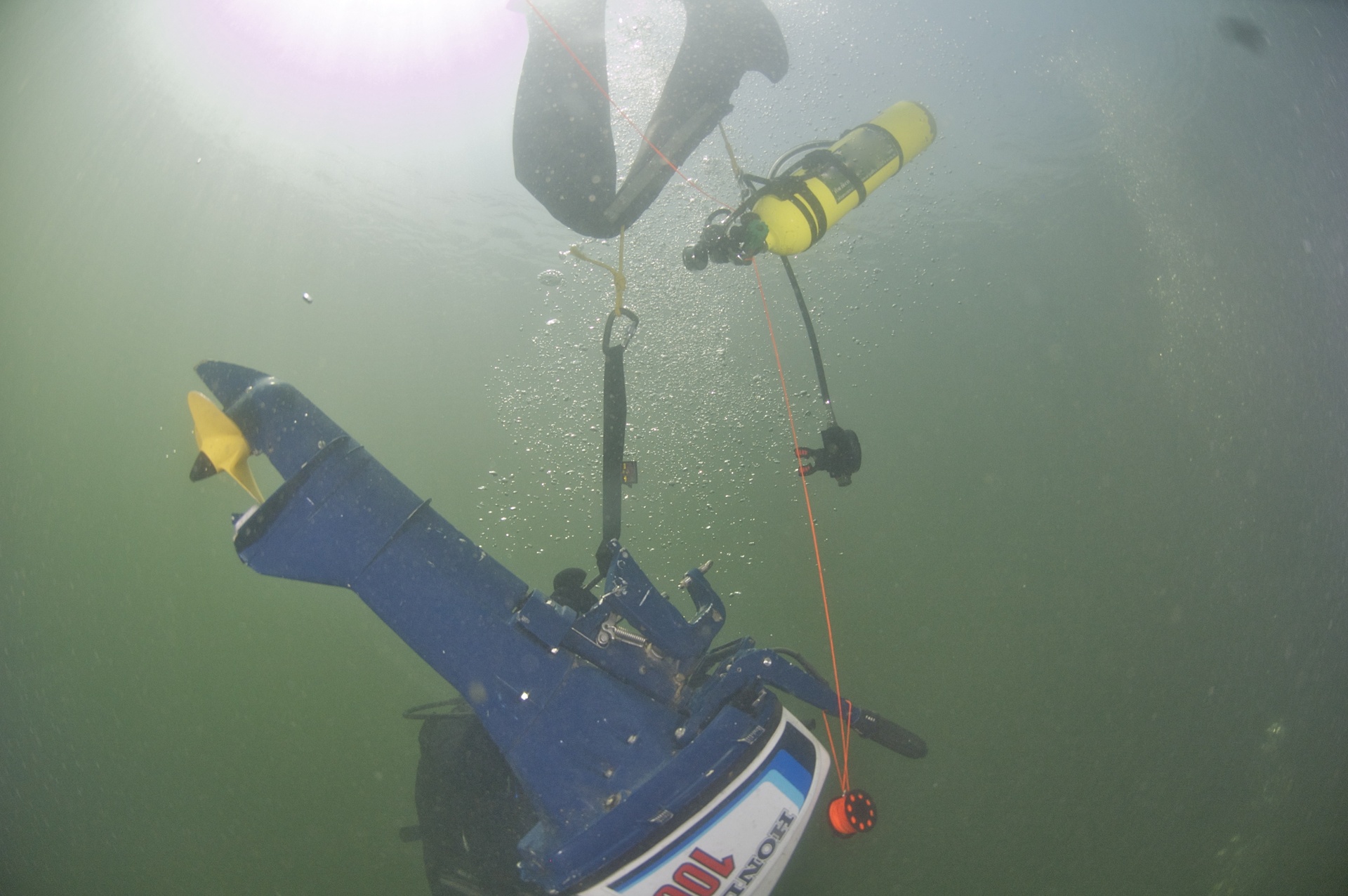 Here the lift bag is on the surface. After that we took the SMB off and hooked the tube to the owners kayak for him to paddle in.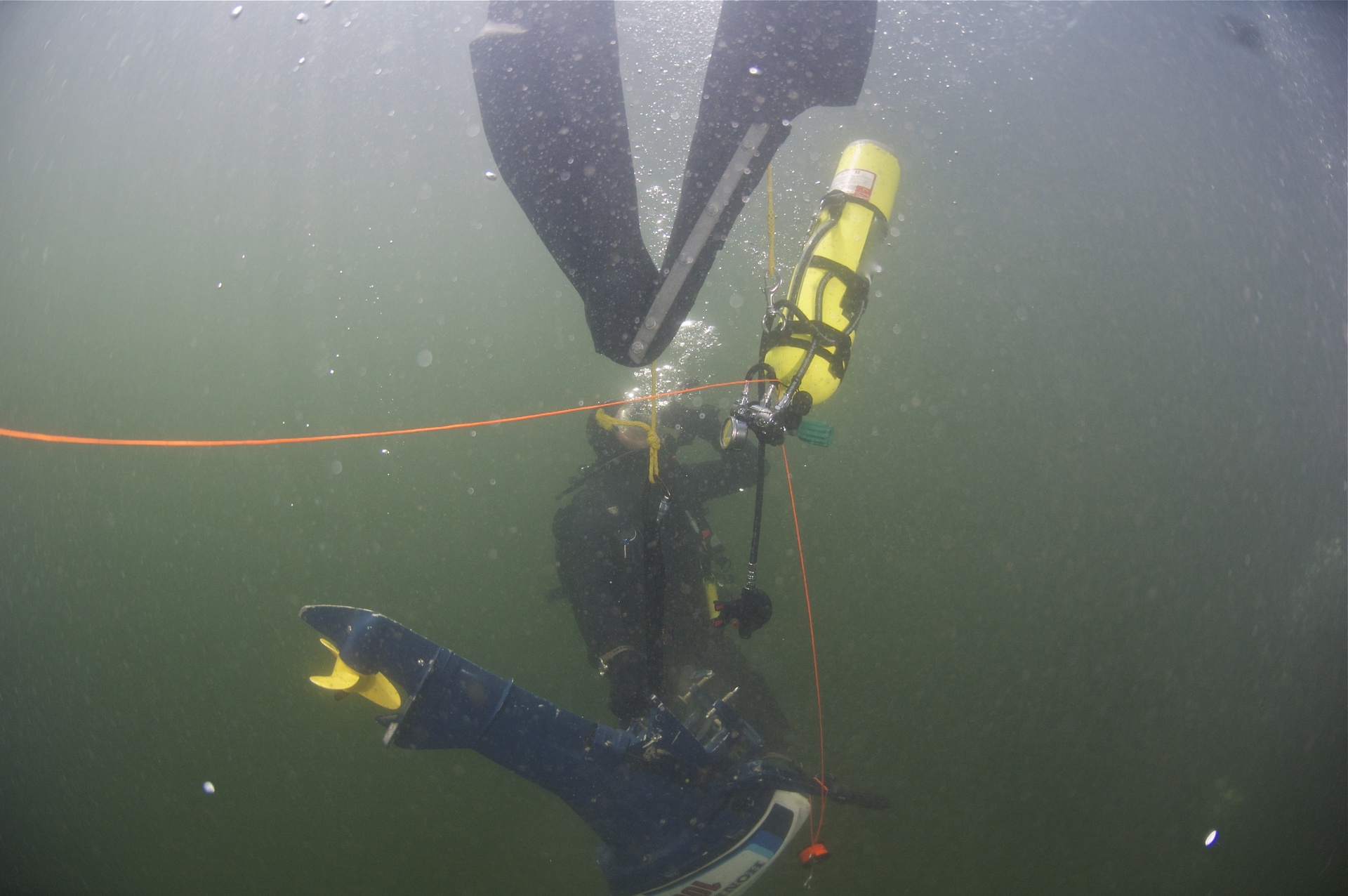 Categories: None